In the news:
Upcoming events:
Upcycled Lab Products Art Show, in collaboration with The Convergence Initiative.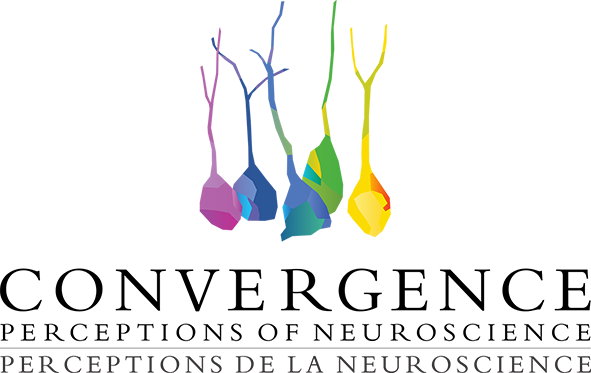 November 2019 A Look at Lab Waste. $500 Artistic Residency. This winter, we are partnering with the Green Labs Initiative at the Neuro to bring you an art-residency that explore social responsibility in SciArt collaborations. The Green Labs Initiative @ the Neuro is a student-run group that is working on reducing the environmental impact of scientific research at the Montreal Neurological Institute, and ultimately across McGill campus. This winter, we are partnering with the Convergence Art-Science Initiative to address our excessive reliance on disposables in research, and make use of the many colorful plastics we discard in labs every day.

We are looking for an artist to reuse our discarded lab plastics to create an installation piece addressing waste in scientific and/or artistic practices, to be installed and displayed in the Bellini Life Sciences Complex atrium at the end of January (around Jan 27th - Feb 7th). The installation process would be made public, starting from a pile of discarded lab waste to the finished product. The exhibit will be accompanied by a vernissage and talks regarding the specific project, as well as ways in which we can reduce lab waste more generally.

We are accepting project proposals until November 30th, and will choose a project by December 10th. The concept and final piece are up to the artist, provided it uses the lab materials and fits within space described below. Please submit a 1-page proposal or video to gliatneuro@gmail.com, and feel free to email us if you have questions. We look forward to seeing what you come up with!

The material: Here are some examples of lab waste that could be used for the installation. We will collect these for your use throughout the coming months, and ensure that all materials are triple-washed and did not previously contain any toxic or bio-hazardous materials. If you have any questions, or would like to visit a research lab for inspiration, please email us!